hello.

do you want to fast track your business development with high quality lead generation?
At Tekram we take an intelligent approach to telemarketing – making the most of the information we gather to create lucrative new business pipelines.
Our focus is on finding genuine opportunities for you to win contracts with major players in your market.
SUCCESS STORY
Excellent team, excellent results! New major accounts still being acquired, thanks to Tekram.
Managing Director - Paramount Logistics
"Tekram invests time and energy to get under the skin of your business, understand your proposition and position in the market and then market effectively to prospects."
Mike Ashton, JDA – Managing Director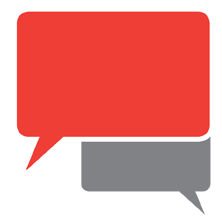 We won't waste your time setting up a string of coffee meetings. We'll make sure we get you in front of qualified prospects, ready to do business with you.
In a world of quick wins, our strategy stands apart.
We take time to understand your business proposition before we start targeting prospects. And we don't let a scrap of knowledge go to waste. So you'll have all the key information you need to make every meeting highly productive.
Business development specialists
We're an established business development consultancy. A team of experienced telemarketing professionals who know how to approach decision-makers at senior management and board level – and engage them in credible business conversations.
Quality lead generation
We talk to the right people. We open doors. We work hard – and fast. We represent you and your brand intelligently and professionally at all times.
Database creation and enhancement
We build bespoke targeted databases, gathering relevant information to assist your sales process and we bring existing data up to the minute, extracting key information from your prospects.